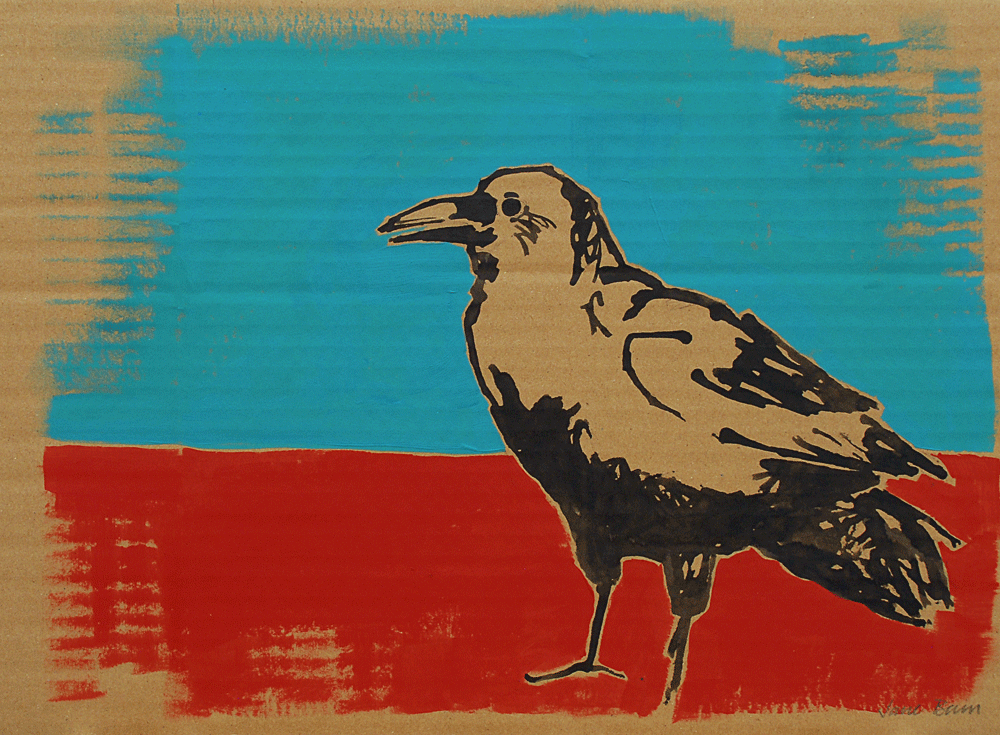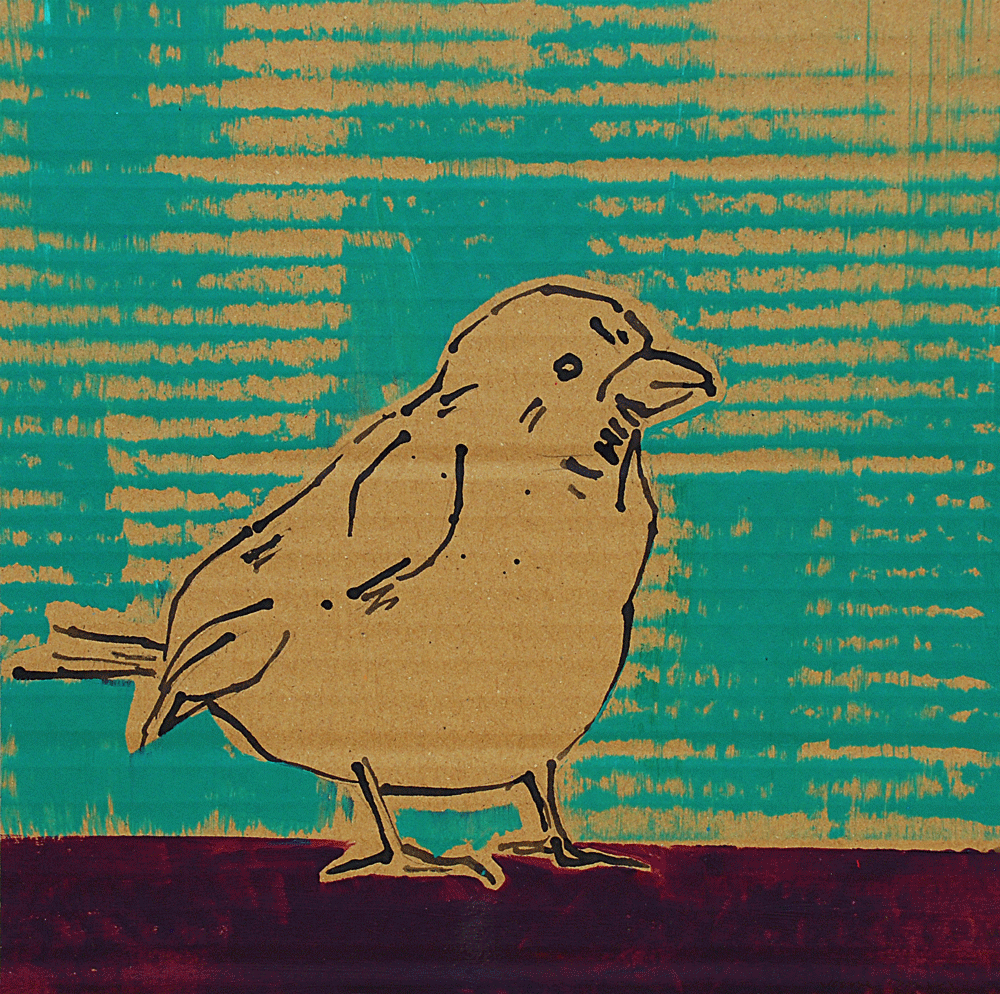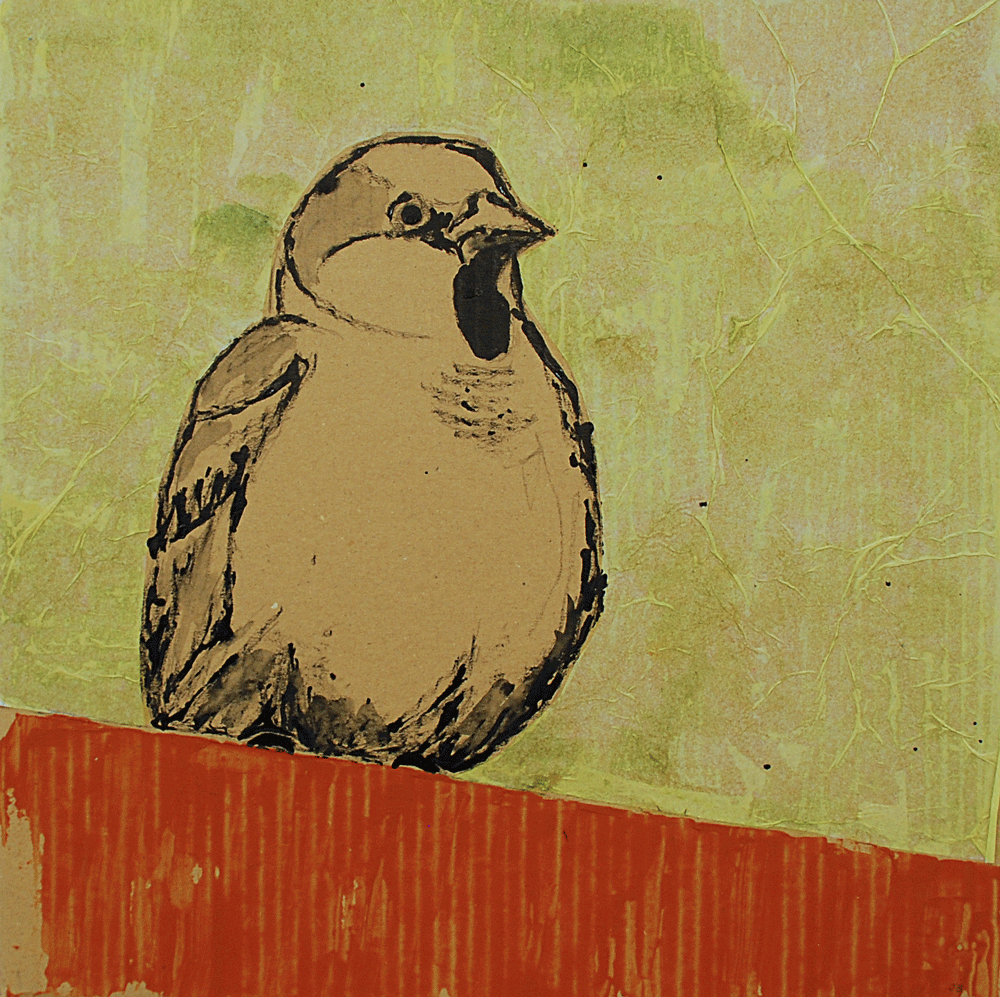 BIRDS
 
I started observing birds in Singapore when serenaded daily by an Olive-backed sunbird that used to visit my balcony (11 stories up).
I was also rather taken with the Asian myna birds that exhibit rather mischievous tendencies and roam around in packs.
It wasn't until a visit to Melbourne's botanic gardens and some sketches on a paper bag (yes really!) that I started working on how to represent them. More recently I have been painting the birds in my London garden. The tools I use to paint my birds with can be a little unusual: sticks, chopsticks and Chinese brushes. As well as acrylic, I also use Chinese Ink, wax crayon, pencil and collage.